Category: Translation           Written by: Daqeeq          Date: 07 Jun 2021
Challenges Facing Legal Translation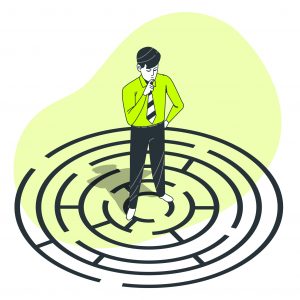 In the multilingual world, there has been an increase in demand for legal translations, especially from law firms and legal departments. When it comes to accommodating the language needs of those who do not speak the Court's language, multilingual language assistance is often needed in legal fields such as discovery, consultation, and court reporting.
Legal translation is without a doubt one of the most complex types of translations, but anybody in need of this service can only employ the most qualified legal translators. Anyone who has ever seen legal documents must be aware of how complex legal translations can be. When doing this kind of translation job, legal translators face a number of significant challenges.
Therefore, in this article, we will present to you some of the challenges that may face legal translations.
Legal Systems Vary from Country to Country
The legal systems in various countries differ greatly, as do the relevant texts. This array of paperwork provides the ideal setting for uncertainty in translation. International organizations also offer advice and best practices to assist translators in converting documents from one language to another without compromising accuracy.
However, this would not make the job any easier for linguists. A legal interpreter should be familiar with many of the differences and similarities between the standards of the source and target languages.
Experts should be mindful of the presence of words in the target language that have no or many variants. To prevent misunderstandings, they should also be able to recognize the proper use of each word based on the meaning.
Translators are very likely to leave space for confusion if they do not have a thorough understanding of legal terms. This will easily lead to later conflicts and will have a wide range of implications for the client's wealth and prestige.
Word Choice Doesn't Allow for Flexibility
Legal executives often speak a language within a language, using words that many fluent speakers struggle to grasp and frequently misunderstand. Add to it the fact that wording in legal contracts is often very strict, and you have the least open translation niche.
Of necessity, translators must read the source text and comprehend its context. They do, though, have a very limited system for selecting the right words. When it comes to legitimate translations, creativity takes a back seat.
Working with a glossary of words and developing a strong translation memory are two of the most effective ways to address this difficulty when interpreting legal documents. It also saves linguists time and lowers the possibility of translation mistakes.
Legal Translators Also Work Under Time Constraints
Judicial records are often linked to activities such as courtrooms, deadlines, and corporate acts. They all share some tight timeframes. Delays in this industry will set in motion a chain of unfortunate incidents for the translators involved, as well as their clients and their clients' business associates.
Language specialists must be mindful of any challenges that can bog down the translation process and solve them in a timely manner.
If you will see, translating legal papers is not an easy task. It is a difficult challenge that necessitates language skills, legal expertise, and, in some cases, pace. Without advanced preparation, it is difficult to be competitive in this niche. Working with CAT resources and translating memory will also make the job simpler.
Last but not least, decoding legal documents necessitates a high degree of expertise in order to fulfill any of the criteria of this niche. To be qualified to do this work, they are often expected to receive specialized certifications.
Finally, since legal translations are often required to be legalized or accredited in order to be considered valid, legal translators should be registered with official agencies such as the Ministry of Justice.