Category: Translation           Written by: Daqeeq          Date: 28 Apr 2021
Translation is a vital, highly sensitive process when offered to public sector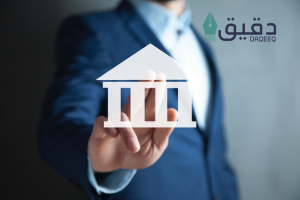 In 2008, the United Arab Emirates decreed that Arabic is the official language in all federal authorities.
In Jordan, Arabic under a special law is strictly used as "the language of talks, negotiations, memorandums and correspondence with other governments and international institutions, organizations and bodies," according to The Jordan Times.
Similar laws are in effect in other Arab countries, and different countries in the world, where the national tongue is the official language of government correspondence, contracts, treaties, tenders and other such documents.
Such a reality gives a boost to the translation industry, as international transactions are done in language pairs representing the national languages of all partners. This is not limited to written translation, of course, Interpretation, video interpretation at meetings between officials from different countries, and other forms are services demanded and mostly outsourced. The fields of translation also vary from legal, health, education, immigration, criminal investigation and technology, among numerous other fields.
In the world's approximately 200 countries, the number of languages spoken exceeds 6500, with each representing a population with a distinct culture involving laws, norms, customs and political priorities. In the US alone, according to CNBC, more than 350 languages are spoken, and so there is a need for translation when government agencies need to establish communication with these minorities.
COVID-19 is one major example why public sector translations are important, namely to communicate vital health messages to the communities in their languages to leave no room for vagueness.
Like any other high-profile customer, public offices show no compromise on the quality and accuracy of the translation outputs and accept only to deal with professional and experienced translators, interpreters, editors and proofreaders. These professionals should understand the technical jargon used and be prepared to yield the most accurate outputs.
Especially in diplomatic translation or interpretation, one mistake might cause a crisis.  During the Cold War led by the two superpowers: the US and Soviet Union, a mistranslation rendered the sentence: "We would live to see capitalism buried" into "We will bury you". The two titans almost took to arms because of the mistake.
It is understood that the majority of government paperwork is highly sensitive, which necessitates respect for the confidentiality of documents, such as legal materials, medical reports, project proposals, plans in the pipeline, foreign policy literature and so on. Therefore, the selection of the translation provider hinges on the reputation of the company and the quality of its portfolio.
Respect of deadlines is another key factor of a smooth business relationship between the translation provider and the government agency. This applies to all such business deals, of course, but the public sector's work has to do with the public interest and serving the people and the nation, and hence the sensitivity of timely delivery of translated materials.