Category: Marketing & Translation                  Written by: Daqeeq          Date: 03 Mar 2021
Translation is the bridge of international trade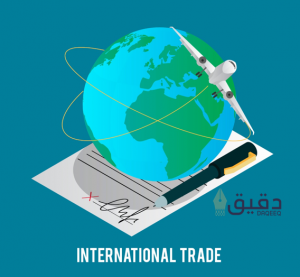 Regardless of the size of your enterprise, if you seek to build a global client base, you need proper communication with potential buyers, agents, government officials and other stakeholders in the target markets.  There is no excuse to abandon this element and the cost to be paid is a good, indispensable investment. Good translation are the magic words.
Another fact to remember is that globalization has become an undeniable fact and businessmen with an eye on expansion need to jump on board and join a global community of business where translation is the vehicle of mutual understanding and the bridge connecting the entire chain of producers, agents, clients and regulators.
To begin with, it is not translation. It more accurate to use cocreation or localization of your business' literature in the target markets.
International expert Sophie Howe says that "trading overseas often requires more than translating marketing material and technical information."
As a global, transnational company or a would-be one, you need experts to study the target market and sit with local, bilingual experts to devise the company's campaign. The last thing you need is a mis-translation that might lead to a disastrous cultural clash undermining all the efforts and wasting all the resources harnessed into the project.
You need your communications to be efficient, cost-effective and goal-oriented. If you are seeking a lucrative market with a relatively strong purchasing power, like the GCC countries, you need a reliable provider of localization services, making sure that linguists employed by this vendor are aware of the cultural aspects of your campaign and would advise translations that leave the intended effect on your audience.
Francis M. Hult, a linguistics scholar, says in one of his studies that translation is considered equivalent if it achieves "the conveyance of identical meaning" between the target and source language versions. However, the goal in trade and campaigning might be more concerned with achieving the same effect of the branding message on target audience, regardless of identicality. Only experts can make the required adaptation.
However, trade partners do need identical translation when it comes to negotiations and interpreters are involved.
An EU study, cited by Howe, has found that "only 6% of the world's population actually speaks English so if you want to trade successfully in international markets, it always helps to learn the local language" or seek help of those who are experts in both English and the local tongue. "In fact, according to the European Commission's recent ELAN survey of European businesses, those proactive and proficient in the use of foreign languages achieve 45% more export sales. If you are looking to export your products and services, then this is a figure you cannot afford to ignore."
The World Trade Organization (WTO) is aware of the need for good translation to facilitate the flow of merchandise across the world. According to Marion Marketing, the organization accomplishes the translation of 43 million words into other languages annually and conducts interpretation of 1,500 sessions annually. The documents are available online, but restricted to a limited set of languages.
We can help you succeed in the Arab market, for more info visit our website.